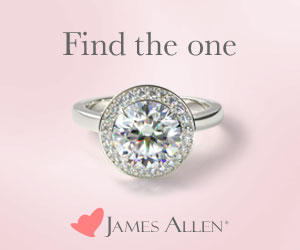 Q: My girlfriend is rather specific on what kind of engagement ring she wants. She said she wants a one carat princess diamond in a white gold setting. She also said she wants a really good cut and clarity. I have absolutely no idea what all of this means. Rather than picking out a ring herself, she said that I should surprise her. Please help, what should I look for?
A: Sounds like your girlfriend has done already her research and she has a pretty clear idea what she wants. Click here to see a picture of a princess cut diamond. As you can see it's a square shape and represents a very popular option for an engagement ring.
Carat refers to the weight of the diamond. Again, one carat is a great choice; the stone will be of a decent size without having to be outrageously expensive.
Diamond cut refers to the way a stone reflects the light. The majority of graders refer to a 5 point grading scale starting at poor/fair at the bottom of the scale and an ideal cut is considered the finest option. For great value pick for a good cut or very good cut, as this will ensure that the stone reflects the light beautifully without pushing the overall diamond price vastly higher.
Diamond Clarity: The diamond clarity grading scale goes from F for flawless to I1-I2-I3 for included. Diamonds with a rating of VS1 or VS2 (slightly included) represent the best value, as the flaws in this diamond decrease its overall cost, though these tiny imperfections are impossible to be seen by the naked eye.
To find that perfect engagement ring that your girlfriend is looking for go to the James Allen Website. You can browse through all kind of engagement ring settings and select criteria for what type of diamond you want. So simply click on one carat, princess diamond, and then decide on a cut and clarity. You can select a range so that way you get lots of different choices.
Good luck, I'm sure you will find the perfect ring your girlfriend will love.